E-Qualification: An Introduction to Diverse Heritage Management
A Black Miners Museum Course:
An Introduction to Diverse Heritage Management
Course Unit 1 – Overview
An Introduction to Diverse Heritage Management course is an e-qualification, entry Level 1, non-accredited , distance learning, online educational course. The course is self-paced – you choose what you would like to find out about, at your own leisure and in your own time. Learners have complete flexibility to learn at their preferred location and is flexible and suitable for adjustments in time, pace and learner ability. Lessons can be teacher/ facilitator led or self- directed.
Course structure

The course is split into 10 topics (lessons), each relating to a specific aspect of diverse heritage management. Supporting resources, images for use (please request copyright print usage for educational use only) and for discussion. Study resources links are included with each lesson plan. Lesson plans are available to download from the www.blackcoalminers.com website (below) and are developed with volunteers, teachers and educational specialists input, with a special thanks to Davene Harris (education specialist) for input and advice. Knowledge and content has developed from direct research activity, previous community engagement activities, conducted over a seven-year period.
Course design
The course is specifically designed for everyone and anyone wanting to learn about heritage, diverse heritage, diverse industrial heritage or wanting to enter the heritage management sector in the UK or overseas, or simply starting to develop or to lead a community heritage project/s or a project management career. For those wanting a museum sector, curatorial and exhibition sector career, these tutorial lessons are also for you as the course aims to equip learners with key concepts, vocabulary and knowledge around the fundamentals of diverse heritage knowledge, heritage management studies and museums education.
Informal assessment

Informal assessment is achieved through topic questions, reflection points, individual, groups and paired activities with suggestions for further learning/research, media links and online/digital and physical visits. Feel free to send examples of your learning journey via email to: info@nottinghamnewscentre.com and feedback to encourage can be sent to you. On completion, reward your personal achievements by recording your completion of the 10 lessons by self-certification by downloading and completion a Recognition of Achievement Award Certificate for your records or as supporting evidence for a job application.
Diverse Heritage Management – Course potential learning outcomes
Learners will enjoy participation in this Level 1 course as they will potentially be able to:
Understand how diverse/Black /Black Asian & Minority Ethnic (BAME) groups play a part in industrial history, in the UK
Learn about mining heritage and the people that played a part in global industry history
Understand the role that coal once played as a major source of energy for homes and businesses in the UK and the role of coal miners from different nations who contributed to mining
Learn about how diverse industrial heritage is represented in the creative arts
Understand aspects of preserving diverse industrial heritage through museum conservation principles
Understand concepts around creating and curating exhibitions, both physical and digital
Understand the role that media production can play in communicating narratives and knowledge to inform, entertain and to inspire
Find out ways of engaging audiences from Black/ BAME /Diverse groups within diverse heritage project and community initiatives
Learn about types of jobs and roles within the heritage sector and how to get a job within the heritage sector
Learn the value of working with others through community engagement activities, organisational partnerships, volunteers support and youth inclusion.
Who is this course for?
People with no prior knowledge of heritage /diverse history
Individuals looking to find out more about a topic of interest relating to heritage
Young people learning about diverse communities in the UK or/and media production and the media industry
Researchers, students and historians exploring aspects of British social history, industrial and cultural history
Organisations seeking EDI staff development or/and training ideas
Museums seeking diverse audience engagement ideas
Anyone interested in expanding their general knowledge
Course duration
10 weeks or as much time as you need
Proposed study time
2 hours per day or as much time as you need
Course requirements
None required, just a passion for finding out more about heritage!
Continuing education ideas
Here are examples of UK universities with courses in heritage, heritage management, museum studies, cultural history, curating, events management and related courses:
University of Leicester
Bath Spa University
Bishop Grosseteste University
University of Buckingham
The University of Edinburgh
University of Essex
University of the Highlands and Islands (UHI)
Kingston University
University of Lincoln
Truro and Penwith College
University of Wales Trinity Saint David
Nottingham Trent University
Visit the Universities and Colleges Admissions Service (UCAS) https://www.ucas.com for more information.
For careers information/advice visit: https://nationalcareers.service.gov.uk
Video Resources
Black Miners Museum YouTube Channel
Contact us
In for require further information about the Introduction to Diverse Heritage Management course, contact: info@nottinghamnewscentre.com or through our website at www.blackcoalminers.com contact page and we will be happy to help you reach your full potential in a career in diverse industrial heritage and the heritage sector. Black Miners Museum / Nottingham News Centre hope you enjoy this learning experience and wish you all the best for your future, heritage learning journey.
Lesson 1: Introduction to Diverse Heritage
This lesson explores diverse heritage and the important role it has in helping people understand cultural links to history and to find meaningful relationship to the past, present and the future.
Lesson 2: Introduction to Black Miners Heritage
This lesson explores a short history of Black Miners heritage in the UK, shares locations of collieries where black miners are known to worked across the UK and discusses some of the memories and narratives that make Black Miners heritage today.
Lesson 3: Introduction to Black Miners in Art
This lesson explores examples of visual representations of black miners in art, which aims to capture an essence and fusion of cultures and industrial realities in abstract forms. Coal miners of African Caribbean heritage and other diverse mining… 
Read More
communities, have a place in the mining art world, despite black miners' identity and representation in art has never been explored as a genre of industrial artistry. Until now…
Lesson 4: Introduction to the Black Miners Museum
The Black Miners Museum was founded in 2017 after several years collecting, sourcing, purchasing, and touring exhibitions and displays of cultural heritage relating to the experiences and history of former coal miners of African-Caribbean….
Read More
heritage, who worked in coalfields in the UK and and collieries around the world. This lesson explores types of content, both digital and physical, held and managed by the Black Miners Museum as part of Nottingham News Centre and the purpose of its educational mission to readdress (mis)representations of industrial history.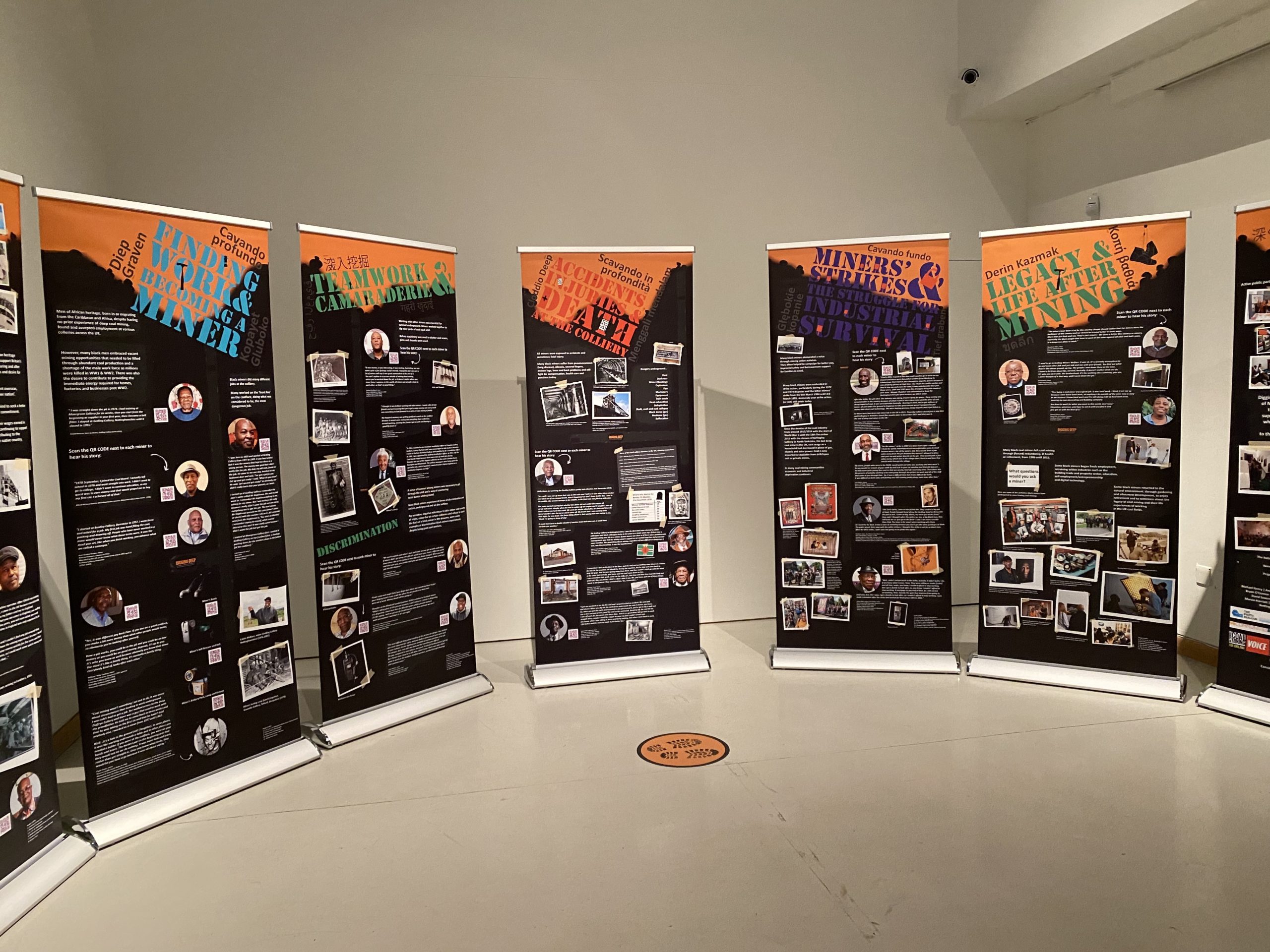 Lesson 5: Introduction to the Digging Deep Touring Exhibition
Digging Deep, Coal Miners of African Caribbean Heritage touring exhibition, presents unearthed stories and memories of former coal miners of Black and African-Caribbean heritage, within UK mining history. Visitors to the exhibition will…
Read More
be able to experience and learn about many different personal accounts of life in the mines for black miners, working in coalfields across the UK during the last 70 years.
Lesson 6: Introduction to Media Production & Diverse Industrial Heritagee
This lesson explores how digital technologies, through creative media production strategies, can help communicate and preserve narratives and histories relating to industrial heritage and diverse…. 
Read More
communities. In the 21st century, for most people, the relative ease of accessing and producing digital media such as: television programmes, film and video production, digital comics, newspapers, exhibition information panels, posters, flyers, QR codes, podcasts, radio broadcasts among others, and through the wealth of social media communication outlets such as: YouTube, TikTok, Snapchat, Instagram, Twitter, Facebook, e-publishing, print publishing and many others, are sometimes beneficial for global output reach and for creating relatively low cost, inspiring, diverse, industrial heritage content.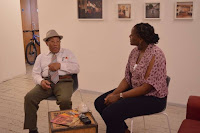 Lesson 7: Introduction to Oral History & Diverse Voices
This lesson explores what is oral history and its importance as a research methodology tool for recording personal narratives and in particular, voices from different cultures and with diverse experiences.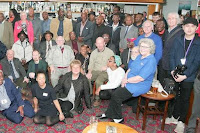 Lesson 8: Introduction to Training & Development for Diverse Heritage Management
This lesson explores the people who view/ watch/ interact with content: 'audiences'. An audience, in relation to the heritage and media sectors, are people who engage with the content that is created/produced, in order to be informed, entertained or be inspired.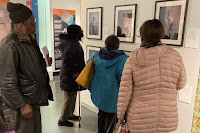 Lesson 9: Introduction to Training & Development for Diverse Heritage Management
In this lesson, we will explore ways of learning and sharing skills to support diverse heritage management with the heritage sector in the UK and beyond. We will consider types of roles, duties and preferred skills desired to look after or manage….
Read More
diverse heritage collections in order to preserve, archive and share histories relating to the African Diaspora experiences in the UK and across the globe.
Lesson 10: Introduction to Developing Successful Partnerships for Diverse Heritage Education
In this lesson, we consider how working with others, in partnerships, can be beneficial to the progress, direction and successful completion of your diverse heritage project.
Certificate of Achievement
Download and complete your Certificate of Achievement by adding your name to the certificate. Well done.