Creating and sharing diverse industrial heritage
The Black Miners Museum, founded and led by Nottingham News Centre CIC, and directed by leading historian, Norma Gregory, creates and shares diverse industrial heritage content, resources, services and products for educational advancement for all.
Since 2013, we have helped to widen, develop and enrich the diverse heritage landscape by working collaboratively, creatively and with commitment among leading heritage organisations in the UK and worldwide.
Our aims are to grow lasting partnerships with existing cultural heritage museums and heritage organisations, by providing diverse heritage consultancy, support for innovative and inclusive diverse heritage content interpretation, enriching and enhancing existing and new exhibitions and displays as well as driving policy change that promote and welcome access to heritage and equality diversity inclusion (EDI) for all. 
Our pioneering work, unearthing and bringing to light the under-represented  oral histories, narratives, memories and creative representations of former coal miners of Black/ African-Caribbean heritage and other diverse groups within UK mining history as part of the global story of workforce labour and industry, have inspired and ignited sparks of hope for others by sharing stories of camaraderie, teamwork, collaboration and communication, for the greater good. 
Explore our website to view selected, new diverse industrial heritage research material such as: images (archive and contemporary photography), audio and oral histories, film and video, research data, archive catalogue, e-publications, artistry, media production and much more to learn about Britain's diverse, multicultural, industrial history and his important place in global heritage leadership.
'No Joke' mix-media artwork by Honey Williams, artist and project volunteers © Black Miners Museum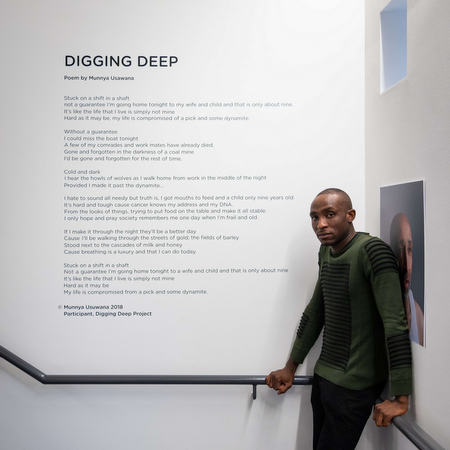 Mission, Values & Business Model
Mission:
To support education by raising awareness of EDI (Equality Diversity Inclusion) by creating and sharing innovative, engaging diverse  heritage-related content with the global community.
Values
COLLABORATION | COMMUNICATION | INNOVATION & CREATIVITY | CELEBRATE ACHIEVEMENTS, LARGE & SMALL.
Model:
Business 2 Business (B2B) services and products, for clients and customers that care.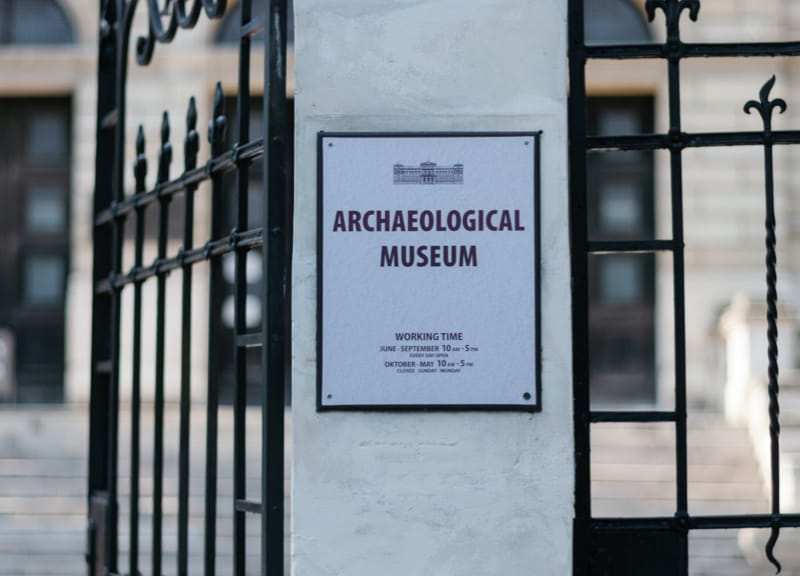 Partnerships & Collaborations
The Black Miners Museum @Nottingham News Centre CIC has been fortunate to have worked in collaboration with leading companies, social enterprise and charities organisations 
as well as a variety of additional, supporting organisations and individuals from around the world, passionate about preserving and sharing diverse heritage.
Achieved with valuable support from the National Lottery Heritage Fund (NLHF), National Lottery Players, The Cultural Fund, Nearer Neighbours, the Department for Levelling Up, Housing and Communities (Gov.UK), our partners, stakeholders, volunteers and the wider public.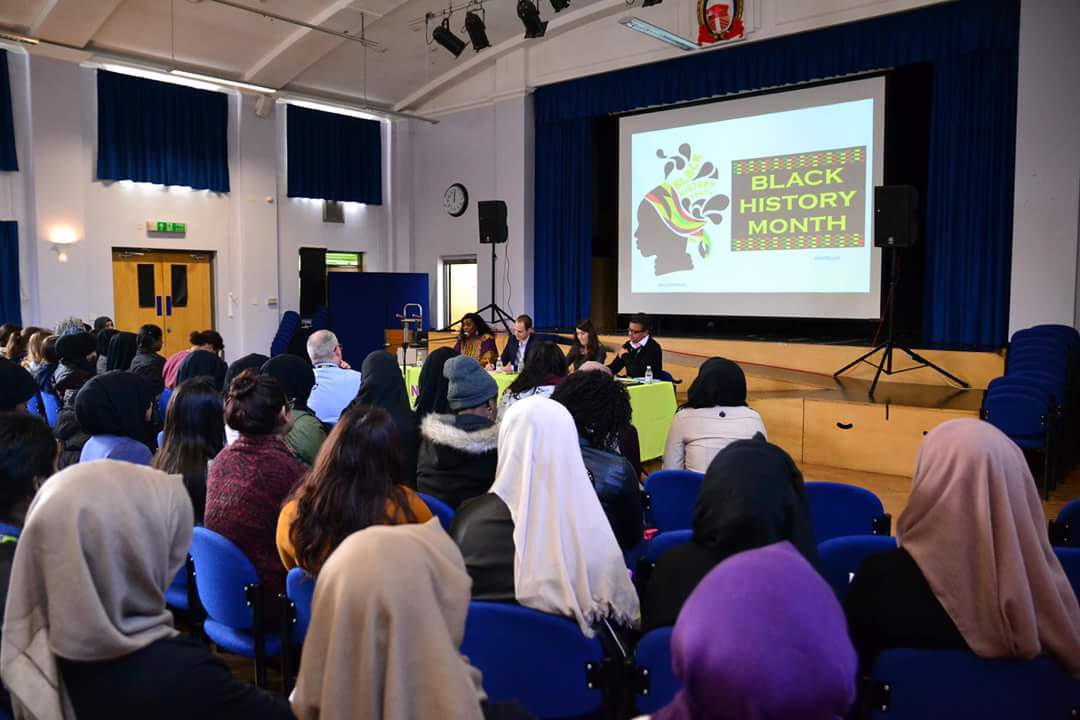 Legacy & Impact
Due to the resounding success of Nottingham News Centre's various industrial heritage projects: Miners of African Caribbean Heritage, Narratives from Nottinghamshire (2015-2016) and Digging Deep, Coal Miners of African Caribbean Heritage National Narratives from across the UK (2017-2018) to name a few, and the momentum gained from in public interest for diverse heritage, we have helped secure a lasting legacy for diverse industrial heritage through our products and services for diverse education provision, from the UK to the world.
Enterprise Growth Through Diverse Leadership
Our projects, products and services will continue and develop, building on resilience through diverse leadership to help us continue to diversify heritage and social enterprise growth through quality provision, testimonials and services.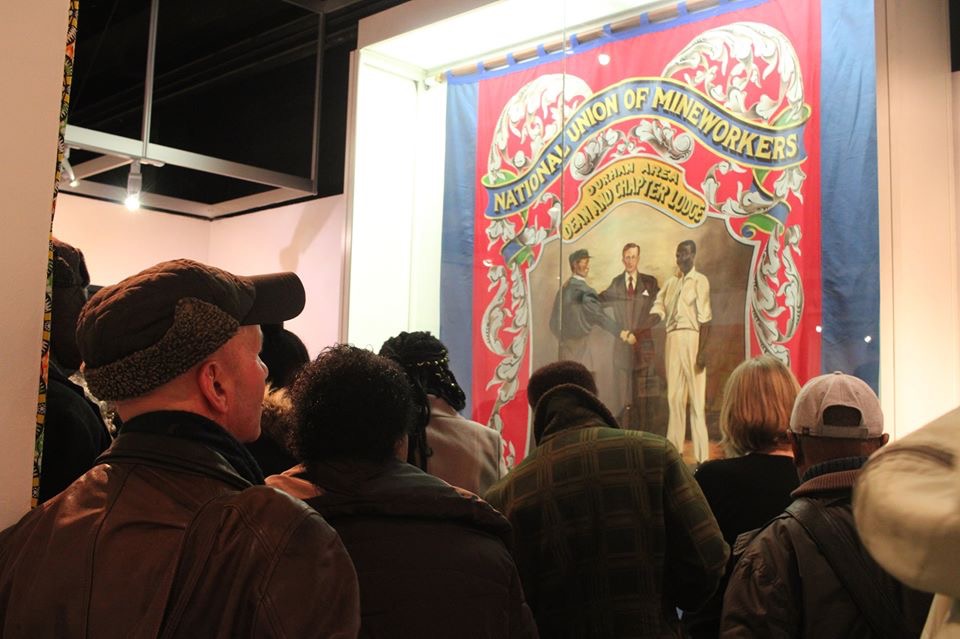 Audience Engagement
Our social mission preserving and sharing local, national and international heritage helps to attract and to engage new and younger audiences, diverse groups and hard to reach communities by sharing and celebrating the contributions of and from diverse communities, encouraging full participation and membership in our global story and shared, multicultural history.
Help us continue this important, diverse, national mining heritage work preserving and sharing heritage by making a donation today.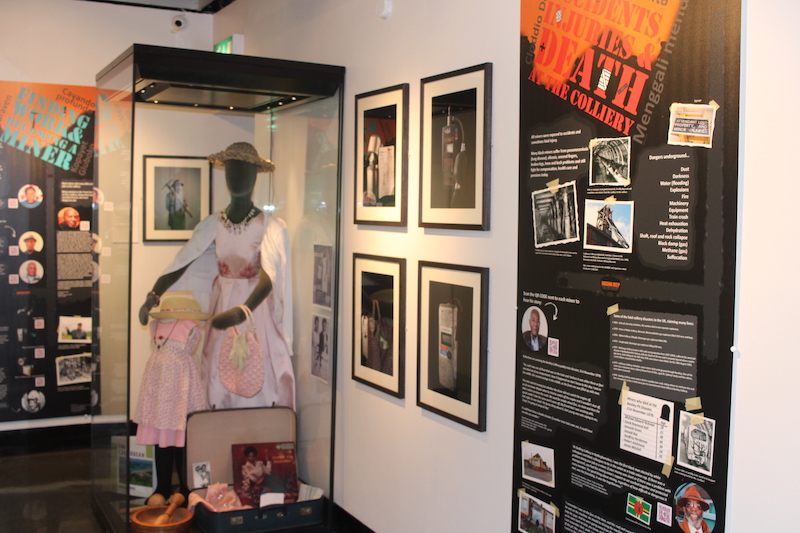 About Nottingham News Centre CIC
Nottingham News Centre, founded in 2013, is a community interest company (i.e. social enterprise) based in Nottinghamshire, England UK and operates in digital, global spheres and learning spaces.
It specialises in heritage project management, heritage research, heritage content and media production (i.e. print, online broadcast) and exhibition interpretation.
We provide B2B diverse heritage consultancy, heritage interpretation support, oral history/heritage training, heritage  project management, webinars, curatorial work, exhibition management support and heritage e-publishing services. We serve local, national and international organisations.
View our portfolio at  www.nottinghamnewscentre.com for information on how we can help you.
View works by Norma Gregory (MA, BA, PGCE, PG Cert.) at www.normagregory/profile
About the Heritage Fund
Thanks to National Lottery Players, the National Lottery Heritage Fund invests money to help people across the UK explore, enjoy and protect the heritage they care about – from the archaeology under our feet to the historic parks and buildings we love, from precious memories and collections to rare wildlife. www.hlf.org.uk. Follow us on Twitter, Facebook and Instagram and use #NationalLottery and #HLFsupported.
Help us continue heritage preservation by making a donation today! Thank you
"We are delighted to be involved in the project and feel that these are voices and memories from the coal industry that would otherwise be lost. Miners of Afro-Caribbean heritage are under-represented in our collections and
this is a wonderful opportunity for us to work towards redressing this."
– Mike Benson, Museum Director, National Coal Mining Museum for England, Project Partner
"Big Pit National Coal Museum Wales are very interested in the heritage project, 'Digging Deep' including its aims and outcomes as described in the application made by Nottingham News Centre CIC.
We would be willing to assist in any historical research needed during the duration of the project."
– Dai Price, Head of Museum, Big Pit National Coal Museum, Wales
"Communities Inc. is pleased to be involved in the 'Digging Deep' National HLF Project. The pilot project in 2015-2016 that led to this advanced project, highlights the importance of capturing and showcasing the heritage of diverse communities and their contribution to life in the UK. Scaling the project up is a brilliant idea."
– Michael Henry, Director Communities Inc. Project Partner
"I believe that this is a critical time to capture the experiences, memories and cultural contributions of black miners.
The project offers diverse cultural opportunities and activities, which will engage individuals and families and raise awareness of their cultural contributions to wider audiences."
– Chris Weir, Historian & former Principal Archivist, Nottinghamshire Archives